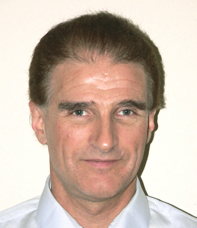 President: Steve Wolff
Overview
For the past 13+ years, Wolff Consulting Services has provided the following services to its clients:
•  Strategic marketing / Business Plan development
•  US and European government introductions
• Product development planning and guidance

• System design

•  Security operations modeling and optimization
•  Test plan development and implementation
• Marketing communications material development 

• Expert Witness services

Mr. Wolff helps large- and small security technology companies write business plans, quantify market opportunities and focus product development activities. In 2009, he cofounded the Association of Independent Aviation Security Professionals with other aviation security professionals to encourage freelance security professionals' communication and to help guide US checkpoint improvements.  This led to him forming a team to devise IATA's Passenger Checkpoint of the Future strategy for which he co-authored reports, concept renderings and animations that IATA shared with regulators worldwide.  He wrote a chapter on this subject for AVSECO Hong Kong's book: "Aviation Security Challenges And Solutions", 2011. TSA and other countries are adopting elements of this in their Risk Based Screening strategies.
With extensive U.S. and European government and industry contacts, he provides access to stakeholder organizations, implements product development, testing and marketing strategies.  If appropriate, he introduces clients to potential partner organizations and international sales channels and writes proposals to obtain development funds.
In 2013, he was elected by his industry peers to be the Gordon Research Conference on Illicit Substance Detection's Vice Chair in 2015, and its replacement, the Concealed Explosives Detection Workshop, which held its first successful event in Cambridge, UK September, 2017.
History
Mr. Wolff has over 37 years experience developing, integrating, testing, marketing and deploying advanced detection systems for scanning bags, mail, vehicles and passengers as well as other non-destructive testing applications to the U.S. FAA, TSA, U.K. Department For Transport, U.K. Home Office and other European governments.  He devised product concepts, developed integrated security solutions for hold-, cabin baggage and passenger screening, wrote proposals and was awarded over $8 million in product development funding from government and industry partners worldwide.
He is co-inventor on 5 patents worldwide.


Personal Work History
2009-Present: Association of Independent Aviation Security Professionals
Co-Founder/ Charter Member
2003-Present: Wolff Consulting Services
President
2000-2003: Quantum Magnetics, Inc.
VP Marketing & Product Engineering
1991-2000: InVision Technologies, Inc.
Start up team member
VP Product Engineering
VP Marketing
1990-1991: N-Ray, Inc.
Co-founder, Engineering Manager
1989-1990: Wolff Consulting Services
President
1981-1989: SAIC
Principal Engineer, Principal Investigator
Work Associates.
Periodically, Mr. Wolff will team with other experts to assist with all aspects of government relations, world-wide product introduction, international sales, service and support.
Education:
M.S. Chemical Engineering Stanford University
B.Sc. (1st Class), Imperial College, London
Contact Information:
Tel: +1 858 695-0460
Cell: +1 858 395-6462
Email: blimylimey@mac.com